---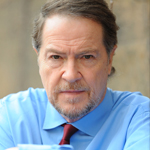 By John W. Whitehead
July 18, 2016
"A standing military force, with an overgrown Executive will not long be safe companions to liberty."—James Madison
America is a ticking time bomb.
All that remains to be seen is who—or what—will set fire to the fuse.
We are poised at what seems to be the pinnacle of a manufactured breakdown, with police shooting unarmed citizens, snipers shooting police, global and domestic violence rising, and a political showdown between two presidential candidates equally matched in unpopularity.